What is Seeking Alpha PRO?
---
Seeking Alpha PRO is our premier subscription offering, providing members with the best professional investment analysis on Seeking Alpha. 
PRO provides instant, exclusive access and alerts to the best research and analysis Seeking Alpha publishes every day. Our PRO Editors team applies a refined filter and intensive editorial process to ensure subscribers receive only the most actionable and deeply researched investment ideas.
Idea Generation
PRO Summaries: Every market day, PRO publishes summaries of the best investment ideas on Seeking Alpha. These amount to the best 1% of Seeking Alpha content sent directly into your inbox on any given day.
Top Ideas: PRO also occasionally publishes Top Ideas – these represent the best-researched and highest-conviction long and short ideas that Seeking Alpha's contributors have to offer.


Short Ideas Archive: Subscribers have exclusive access to Seeking Alpha's up to date listing of all short ideas published on the site.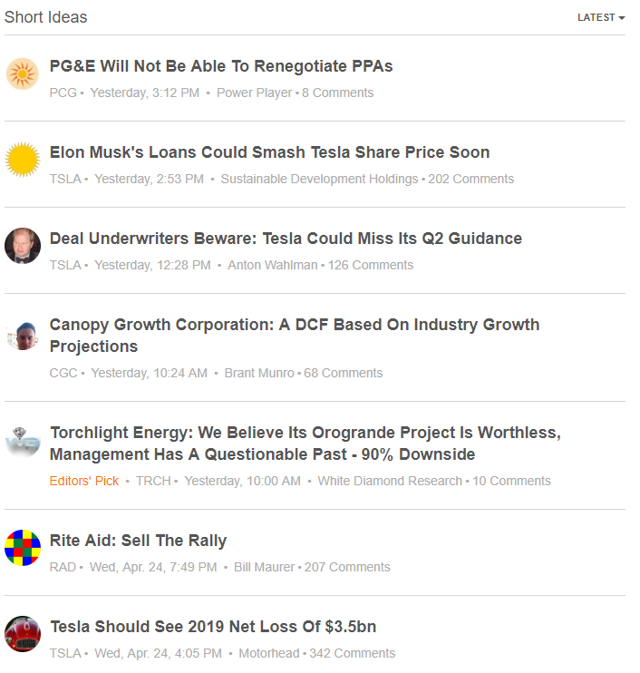 Additional Offerings
The PRO team is committed to providing the best possible experience for all subscribers. If you have questions or feedback about how we can make the PRO experience better, please contact us via direct message or at pro-editors@seekingalpha.com.
To learn more or subscribe to PRO please click here.